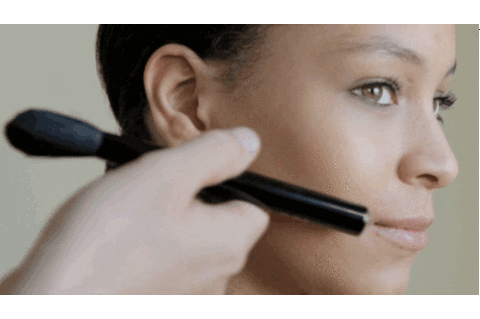 Contouring is a tricky part of makeup application if you don't know what products to use and where to place your highlight and contour. Anya Mer, a writer for Style Caster gathered together ten of the best contouring videos on youtube in her article, 10 best Contouring Youtube Tutorials. She practically gives you the brush and products to use!
Before you start bringing out those features, make sure you know what face shape you have. If you want a more in-depth description to finding your face shape, make sure you check out Angelica's World blog post for a better explanation of what face shape you have.
Contouring accentuates features that aren't as dominate as you'd like them to be or slimming down certain features you don't like. Since I fall into a square facial structure, I like to contour my forehead, cheeks, jawline, and my nose.
As most palettes come with a matte banana highlight powder and contour shades, my favorite go to products' are actually a little different.
Highlight
To highlight, my favorite product to use is actually a lighter concealer. My first step of highlight comes after my foundation routine, which is the Make Up Forever Full Cover waterproof camouflage cream.
The areas where I place my concealer are displayed in the picture shown to the left, these areas are best suited to brighten up and highlight the features for the shape of my face.
Contour
To contour, my favorite product is the Kevyn Aucoin Contour Book; although this is his second contour book, its actually one of my favorites. Not only does it come in both cream and powder, but the palette provides you with cream and powder shimmer highlights as well as four eye shadow colors. The reason why this palette is my favorite, it has one of the truest contour colors you can find. Although most palettes come with six shades of both contour and highlights, most of those colors have warm undertones, which means that if used incorrectly can leave behind an orange or red  streak across the face. The areas where I like to go to contour is shown to the left. Since my face shape is more of a square, I like to narrow down the structure by deepening my cheeks to bring out my cheekbones and contouring down the overall shape so its a bit more oval.
Kevyn Aucoin has perfected his contouring shade to cater to a true contour color, which is a grayish mimic of a shadow on the face.
After I contour, I go back in and add a warm bronzer to deepen up the contour, as well as warm up my complexion of any harsh pigmentation.
I hope you guys got a lot from this post. Happy contouring friends!